Welcome! I'm so glad you're here. I'm a bilingual cross-cultural English editor, and I'm passionate about clear communication and plain language.
When you work with me, you will get someone who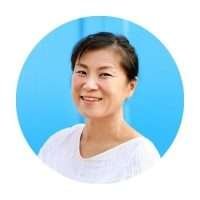 Understands the challenges of communicating across cultures and languages
Aims to meet your needs
Treats you and your work with respect (I'm very nice 🙂 )
Keeps to the deadline (and often submits work ahead of time)
Works carefully and thoroughly
Offers a combination of editing skills and experience in the social sciences
Has a master's degree in international affairs and a bachelor's in psychology, both from top US institutions
I'd love to help you get your message across.
Editing experience
Over 15 years of professional experience, including over six years editing, I've worked with multi-language authors through
How I got here...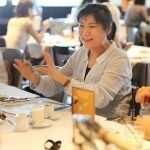 I'm a bilingual "third culture kid" who grew up between two countries and has lived in four. I'm fascinated with communication across boundaries because I know what it's like to translate thoughts between different cultures and languages.
Getting ideas across through the written word is my passion. That's why I became an editor.
I love reading people's ideas, thoughts, and insights. Learning new things and encountering fresh ideas are my favorite parts of being an editor.
But when I see the messages getting lost in the words, my fingers itch. I want to help the writer get their great ideas to leap out into the world.
I hope that I can be of service to you, too.
Some organizations I've edited for
Centre for Economic Policy Research and VoxEU.org
Energy Studies Institute, National University of Singapore
TASC, The Graduate Institute
United Nations agencies

International Labour Organization (ILO)
UN Development Programme (UNDP)
UN Children's Fund (UNICEF)
UN Institute for Training and Research (UNITAR)
Academic & training credentials
Masters of International Affairs, Columbia University (USA) in Economic and Political Development
Intermediate Member, Chartered Institute of Editing and Proofreading (UK)
Editing training courses and webinars (highlights)

Copy-editing: Headway (Level 2), Chartered Institute of Editing and Proofreading (CIEP)
Writing for the Sciences, Stanford University via Coursera
US National Institutes of Health Plain Language Online Training
Editing in a Multilingual World, ACES: The Society for Editing webinar
Inclusive Language, ACES: The Society for Editing webinar
Proofreading and Copyediting with The Chicago Manual of Style, Editorial Freelancers Association (EFA)

Other training courses (highlights)

Human Rights and Health, Human Rights Education Association
An Introduction to Global Health, University of Copenhagen via Coursera
Questionnaire Design for Social Surveys, University of Michigan via Coursera
See my editing services.
Favorite subjects
Socioeconomic development (human rights, social development, public health, sexual & reproductive health rights, migrants, youth and child development, poverty reduction)
Social sciences (public health, psychology, ducation, political science, general economics, history, sociology, etc.)
Third culture kids, cross-cultural kids, multilingualism, parenting
Latest posts
Contact me
I look forward to being of service! Please contact me via the form below or email info@theclarityeditor.com to discuss your needs and my services.
@TheClarityEditr on Twitter