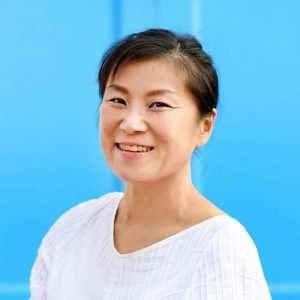 Bilingual "third culture kid" who knows what it's like to translate thoughts across cultures
Work experience of over 15 years, including editing, writing, proofreading, and project managing
Worked with academia, UN organizations, business professionals, and SMEs
Enjoys collaborating with multi-language authors
Is nice, respectful, patient, and responsible
Wants to help you reach your goal
Brings simplicity, clarity, and logic to your writing.
Precise work & friendly personality
I was impressed with the speed and high quality of delivery, even within the short time we collaborated. I highly recommend Ema for the precision of her work and her friendly personality.
限られた時間の中のやり取りでしたが、迅速かつ高品質な納品に感動しました。仕事の緻密さと親しみやすいお人柄、オススメです。ぜひまたお願いしたいと思います。
M. U., marketing professional
I need...
my manuscript reviewed for flow, clarity, syntax, and grammar (and styles applied)
styles consistently applied to my manuscript so I can send it to the designer or submit it
my proofs checked for typos and glaring errors before it gets printed
content for my website organized and prepared
help drafting my presentation slides
a trainer on writing for international audiences