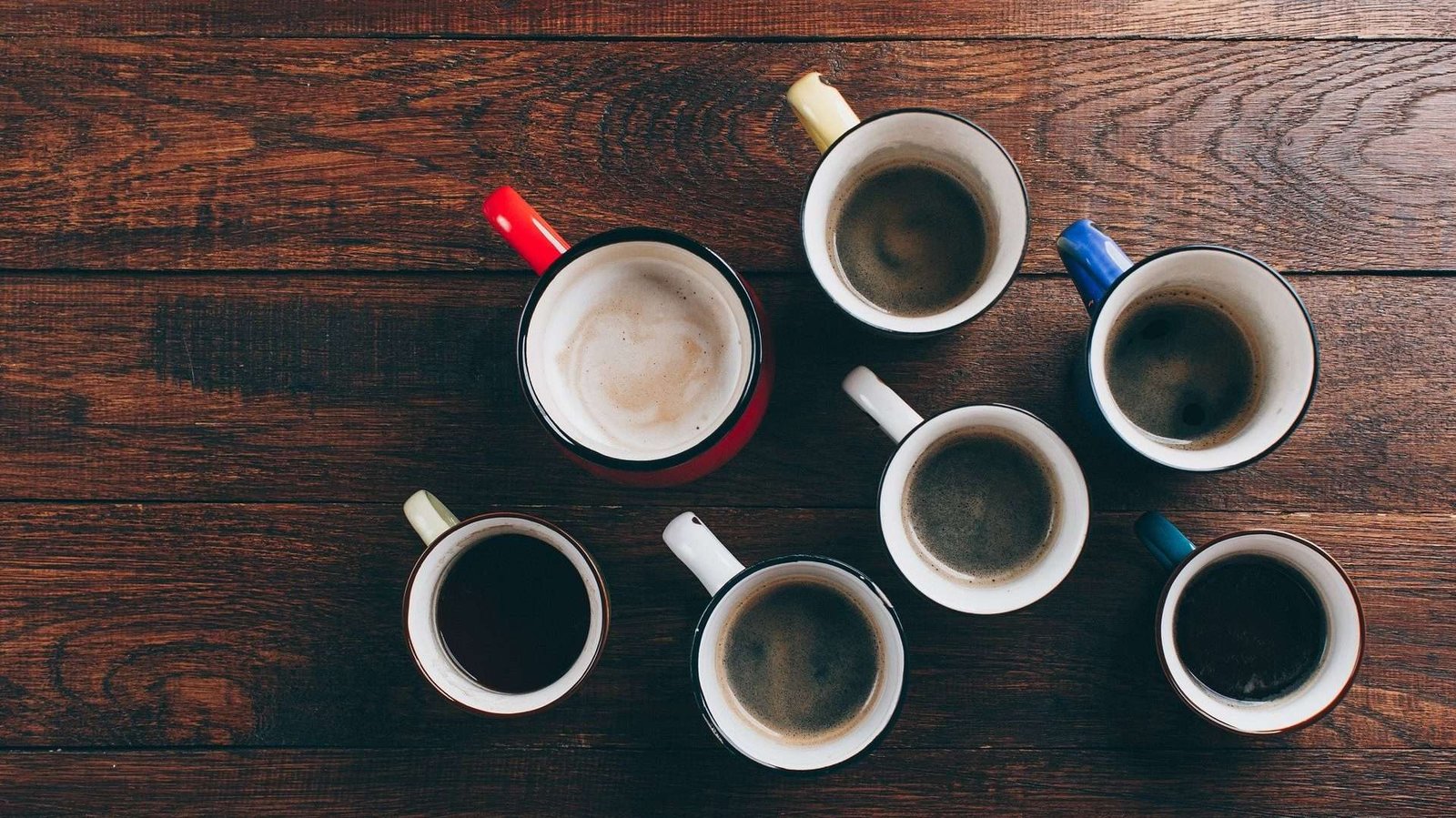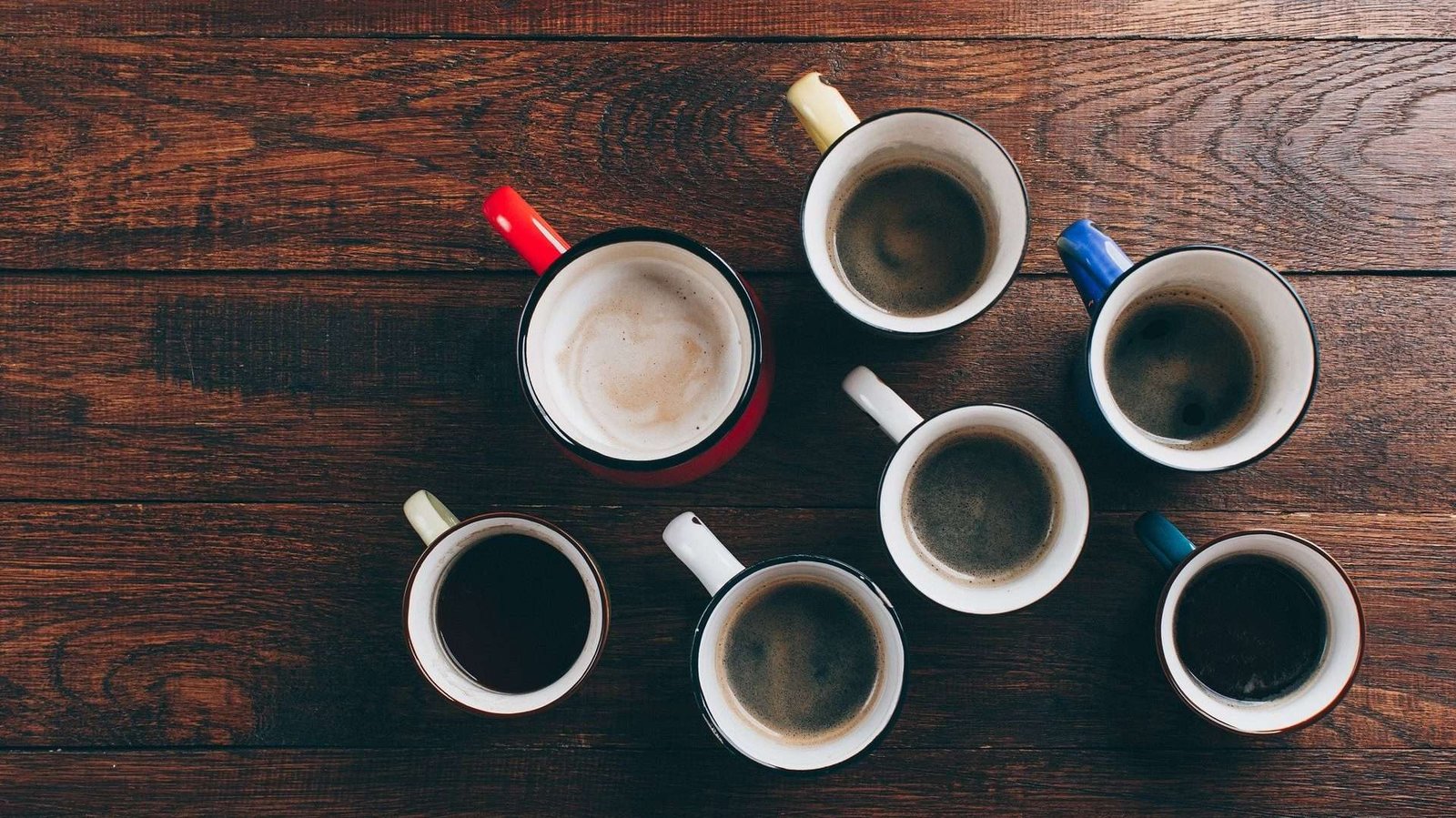 You can get my free downloads from one place now, at BuyMeACoffee.com. (Cups of coffee also welcome!)
One day, I downloaded a wonderful resource from an editor colleague. (Sofia Matias shares an incredibly thoughtful PerfectIt style sheet for conscious language. Highly recommended for all those who use PerfectIt! Send her a cup of coffee for it if you can.)
I liked the idea that people could find helpful downloads in one place—a useful alternative to burying my free stuff in random corners of my blog 😁
And I also liked that people could choose to be notified of any new materials. (Confession: my newsletter is still the official way to get updates from me, but sending out newsletters doesn't come easily to me and I'd prefer simple automated messages!)
So!
I've set up a little corner on BuyMeACoffee.com with all my free downloads to be made available there, under the "Extras" tab.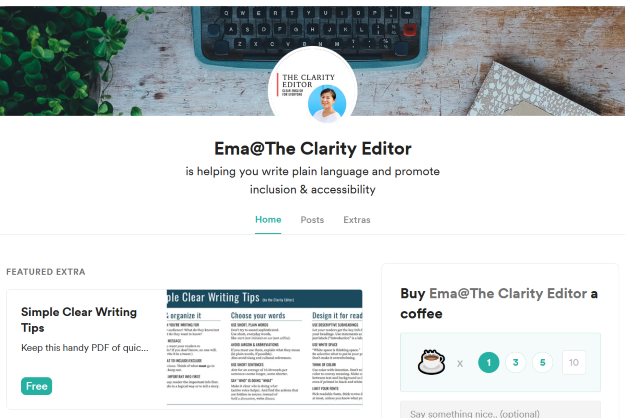 The first resource for you (in English) is a one-pager quick tips on writing clearly ​​​​⬇
The button will take you to an external site (BuyMeACoffee.com). You can add the item to the cart, set the price to zero, put in your name and email, and hit "Pay." You'll get the download link. I'm sharing the file under the Creative Commons license CC BY-NC-ND 4.0.
And follow me on BuyMeACoffee to get updates about new freebies or sign up for my newsletter.
Why do I blog and make all these resources?
In case you're wondering why I bother blogging and making freebies, there are two reasons (and they're not all altruistic 😉)
I want as many people as possible to know about plain language and write more clearly, inclusively, and accessibly.
I get immense satisfaction knowing that my work and my own learning helps others. (These all feed into "learn" and "give" under the five ways to wellbeing.)
As of 9 January 2023, there are not that many files but I do hope to gradually add more.
Try exploring my BuyMeACoffee page. Or if you would like to discuss whether we might be a good fit for your non-fiction scholarly writing project, please send me details via the contact form or email me at info@theclarityeditor.com.
Image by Дарья Яковлева from Pixabay.