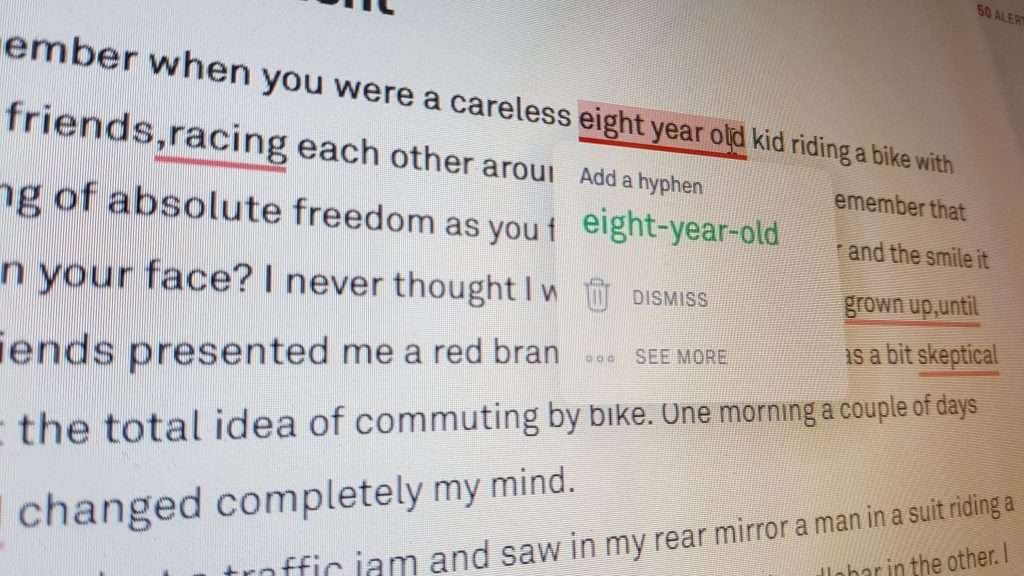 Want to write better? No matter if you're an editing professional or not, Grammarly can help you check your writing!
Grammarly is a powerful and handy tool that checks your writing and flags errors. How is it different from the typical spell check or grammar check (like in Word), you might ask? Why should you use it?
(I know a lot of professional editors HATE Grammarly 😅 But I sincerely think it can be a helpful tool, as long as you understand its limitations.)
First of all, Grammarly is a LOT smarter than the old spell check. Powered by AI, it is able to catch more "natural" errors than the traditional grammar check. So while the old spell check won't catch errors of "where" vs "were," Grammarly will.
☘ What is AI good at?
You might be skeptical of machines like AI, but AI is much better than humans in consistently recognizing known patterns.
Take the simple search function in Word or on a web page. We all know it's much faster and better than we are in finding instances of a word.
AI is "trained" with data, i.e., large amounts of text. From that large amount of text, it "learns" recurring patterns in human writing and that's what it can spot with…well, machine-like consistency.
☘ AI isn't always right
This doesn't mean that AI is always correct. It just means that it can flag what may be a common error. The role for humans is to then make a judgment call on whether the AI is correct or not.
(On a side note, this is why you can't yet just trust Google Translate, which also runs on AI and is actually getting impressively better in translating some languages. Humans still need to check the output…which for the time being is good news for us editors and translators, although perhaps not so much for the writers!)
My favorite features of Grammarly (free version)
Some useful features of the free version of Grammarly include:
☑ Use on a variety of platforms
You can run it in MS Office (covering Word and Outlook), as a Chrome extension, and also now in Google Docs (hooray!). Or use its own basic online word processing app or Windows desktop app. On Android and iPhones, they also offer a Grammarly Keyboard (which I haven't tried so can't say anything about).
☑ Different English choices
You can select your English language locale—so when I'm copyediting economic research articles for the UK-based VoxEU.org, I can pick British English; for an American abstract, American English.
☑ Clean, easy-to-use interface
I really liked its uncluttered, intuitive interface. When you hover over the underlined text, the suggested change automatically appears so you only need to click once to either accept or ignore it.
Further resources
For a more comprehensive review of Grammarly, I found the following article useful:
Or if you want to try alternatives to Grammarly, here's one list:
If you would like to an experienced English editor to interface with Grammarly's AI for you (and get other human help!), please send me a request via the contact form or email me at info@theclarityeditor.com.