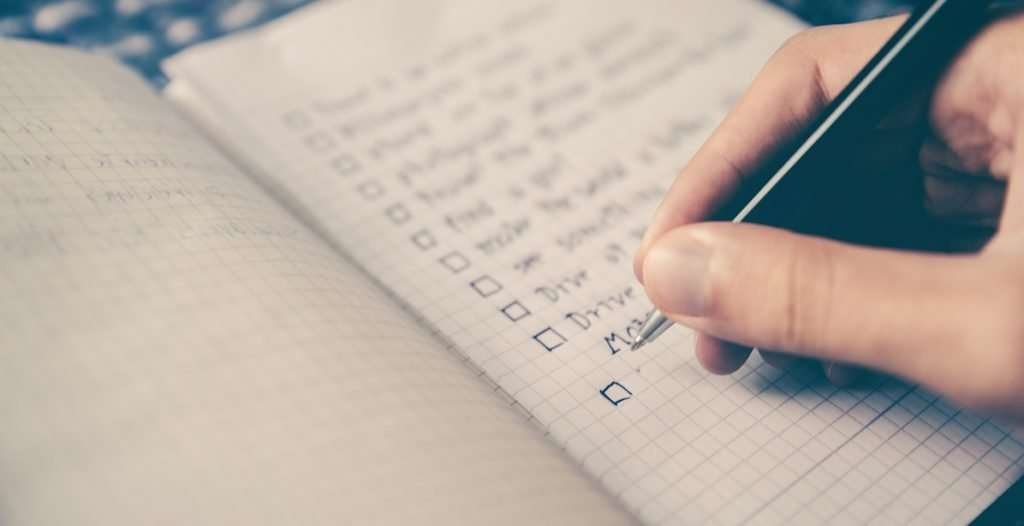 You want to equip your editor with all the information she needs to do the job. What points should you provide when handing over your manuscript?
It's always a good idea for you and your editor to get on the same page before starting out. You don't want to waste your time (and money) by relying on chance and assumptions, and receive something back that wasn't what you needed.
Here is the information you should provide to your editor before she starts working on your document.
☑ Expectations: What you want the editor to do
Proofreading and copyediting are not the same thing. And even within copyediting, there's a difference between wanting the editor to look at, for example, the overall structure/logic vs. "please only focus on typos and incorrect grammar".
If you aren't sure which service you need, take a look at this chart.
What ever it is that you need, make sure your editor knows what you expect from her.
☑ Target audience
Make sure the editor knows what tone you want to take and who the audience is.
Do you want it in a casual, speaking tone (e.g., for a blog post or a general interest magazine/website) or a more formal, academic one (e.g., for a journal)? Is it for a general audience (i.e., minimize the jargon and be extra conscious of acronyms), or for others in your field?
☑ Style, spelling, punctuation
Do you need to follow a specific style (APA/CMS/MLA, a custom style, etc.)?
Even if you're not following an official style, clarify whether you want American vs. British spelling/punctuation (if not evident). And give instructions on how to handle words that may be specific to your field or not in regular dictionaries (e.g., "tele-migration" vs "telemigration").
Also, if your manuscript contains hyperlinks, give instructions on how you want them formatted (e.g., as a linked text, like you see on a webpage? Or with the URL also in the text, as in a printed book?).
☑ File format: Track changes? Different format?
Presumably, if you've provided a Word document, that's what you expect back. But you still might want to specify if you want tracked changes (or not). Or do you want one file with tracked changes and another as a clean copy?
And of course, if you want it back in PDF, plain text, or PowerPoint slides, etc., let your editor know before she starts. You don't want a situation where the editor has marked up your Word Doc, but then you can't see any of the comments or tracked changes because you are using Pages.
☑ Deadline
I love deadlines! Do indicate up front by when you want the editor to send the revision back to you. You both need to figure out before starting whether it's possible or not.
Ideally, you want to have time allocated for at least one round of back-and-forth (but not too many more), unless you're prepared to take all comments and questions at once and fix those points yourself.
☑ When to send the invoice
I'm sure the editor will send you the invoice at some point, but I find it personally helpful when the client tells me: "I've received the document, it's all clear, thanks, please send me your invoice."
Hope that helps for a smoother collaboration with your editor! Please leave me a comment if there are other things that should be on this list.
Want to work with an experienced academic editor? Please send me your inquiry via the contact form or email me at info@theclarityeditor.com.