Are you a multi-language scholar? Do you need to boost your English writing so it's clear and persuasive?
Let me help you get your message across in clear English.
When you work with me, you will get someone who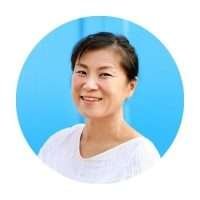 Aims to meet your needs
Keeps to the deadline (and often submits work ahead of time)
Works carefully and thoroughly
Treats you and your work with respect and patience
Offers a combination of editing skills and experience in the social sciences
Has a master's degree in international affairs and a bachelor's in psychology, both from top US institutions
Editing experience
I have over 15 years' experience working with multi-language authors through
Academic editing of abstracts and articles, online research articles, literature reviews, theses, and research reports
Content editing and writing reports and other documents for UNICEF, ILO, and UNDP
Editing articles and project management for a monthly English-language magazine for expat parents in Bangkok
Developing presentations for private companies and UN organizations
Translating academic and business Japanese into English
Read what my clients have said about working with me.
Academic & training credentials
Masters of International Affairs, Columbia University (USA) in Economic and Political Development
Bachelor of Arts, Amherst College (USA) in Psychology
Training courses

Copy-editing: Headway (Level 2), Chartered Institute of Editing and Proofreading
Writing for the Sciences, Stanford University @Coursera
NIH Plain Language Online Training
Editing Mastery, Udemy

Member, Chartered Institute of Editing and Proofreading (UK)
See my editing services.
Favorite subjects
Social sciences (political science, public administration, economics, public health, psychology, education, history, sociology, etc.)
Socioeconomic development (human rights, social development, public health, sexual & reproductive health rights, migrants, youth and child development, poverty reduction)
Parenting
Third culture kids, cross-cultural kids, multilingualism
Travel
Lifehacks
The longer story…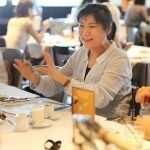 I worked in the international development field for over eight years, in HIV/AIDS prevention, adolescent reproductive & sexual health, youth empowerment, and migrant health, in the Philippines, Thailand, and other ASEAN countries.
After I became a stay-at-home mom and started volunteering as an editor for a monthly magazine, it dawned upon me that I enjoyed editing. And that there's always a need for good editors.
When I read something where the key messages are lost among the words, it makes me want to sort it out. I want to help great ideas and insights get out into the world and be taken seriously.
One of the perks of being an editor is that I get to read people's works as a job. Learning something new and encountering fresh ideas—that's the best part of scholarly editing!
Check out the blog for more on writing, editing, and other updates.
Contact me
I look forward to being of service! Please contact me via the form below or email info@theclarityeditor.com to discuss your needs and my services.