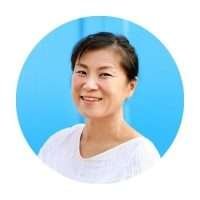 A bilingual "third culture kid" who knows what it's like to translate thoughts across cultures
15+ years' work experience including editing, writing, proofreading, and project managing
Worked with academia, UN organizations, business professionals, and SMEs
Enjoys collaborating with multi-language authors
Is respectful, patient, and responsible
Wants to help you reach your goal
Brings simplicity, clarity, and logic to your writing.
Precise work & friendly personality
I was impressed with the speed and high quality of delivery, even within the short time we collaborated. I highly recommend Ema for the precision of her work and her friendly personality.
限られた時間の中のやり取りでしたが、迅速かつ高品質な納品に感動しました。仕事の緻密さと親しみやすいお人柄、オススメです。ぜひまたお願いしたいと思います。
M. U., marketing professional